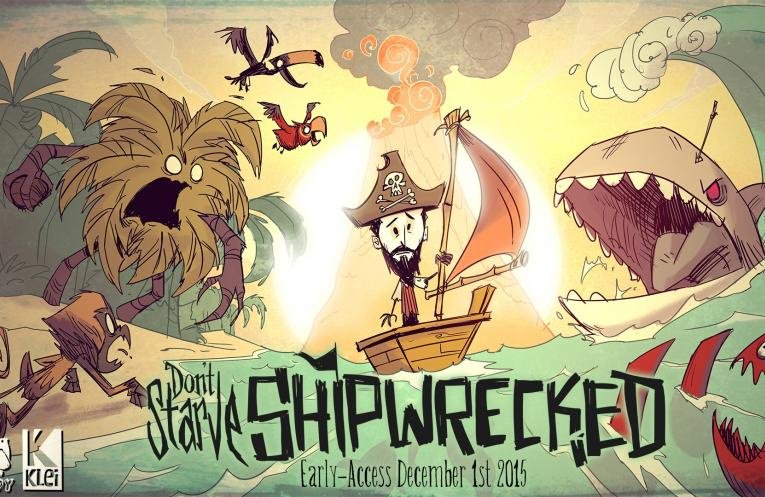 I don't know what I'm more excited for- Arrow-to-the-face Moby Dick,
Palm Treeguard, or the volcano....
Fast post while I work on a couple of others. Today, Klei Entertainment brought it to more timely attention that a version of Don't Starve produced in part by Capy Games, called Don't Starve: Shipwrecked, is to be released on Early Access on Steam tomorrow. Having played a wonderful demo at PAX Prime this year of Shipwrecked, I will be buying and playing as soon as I can tomorrow morning if possible since I liked it so much.
Fasten your seatbelts, grab some wood, and set sail on an adventure with your trusty beard on an archipelago that is pretty much trying to kill you with all its might. Yarr!