"COMING TO STEAM - AUG 20, 2015
Nurture a small pot of succulents that grow in real time. Viridi is a safe haven, a place you can return to for a moment of peace and quiet whenever you need it."
I've been helping test Viridi over the past several weeks, and I must say that it is pretty freaking awesome. Indeed a plant app in real-time, Viridi was announced today to be released on Steam on the 20th. There have been lots of new updates by Ice Water Games on Twitter featuring recent developments in Viridi, and they've all been pretty exciting to see, so let's take a quick look at some of those while the Hype Train continues to roll in (Choo-choo!).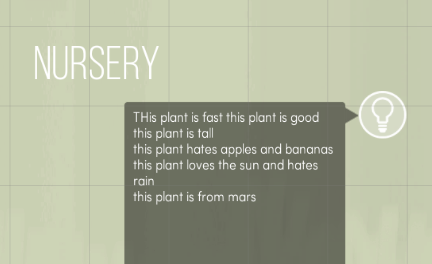 I just want to bring up that this is a pretty accurate description of how I'm feeling about #Blaugust right now, since I'll be posting twice today and I'm still in the process of forging a few more sentences for this post right now. But this seems to look like an educational portion (in progress) that one can hope to see listed with...plant info? Looks like it to me.
If they keep the 'this plant is from Mars' portion, I might applaud.
Every so often, IWG's been putting up previews of the various plants featured in Viridi. This one is of one of my favorites that I've seen of the previews so far - a beautiful Aeonium, which looks to be of the Zwartkop Aeoniium variety. I appreciate the stake in the side of the little preview pot-thing that helps scale what size the plant is. Almost as good as a banana.
I'm too tired to be sorry for that one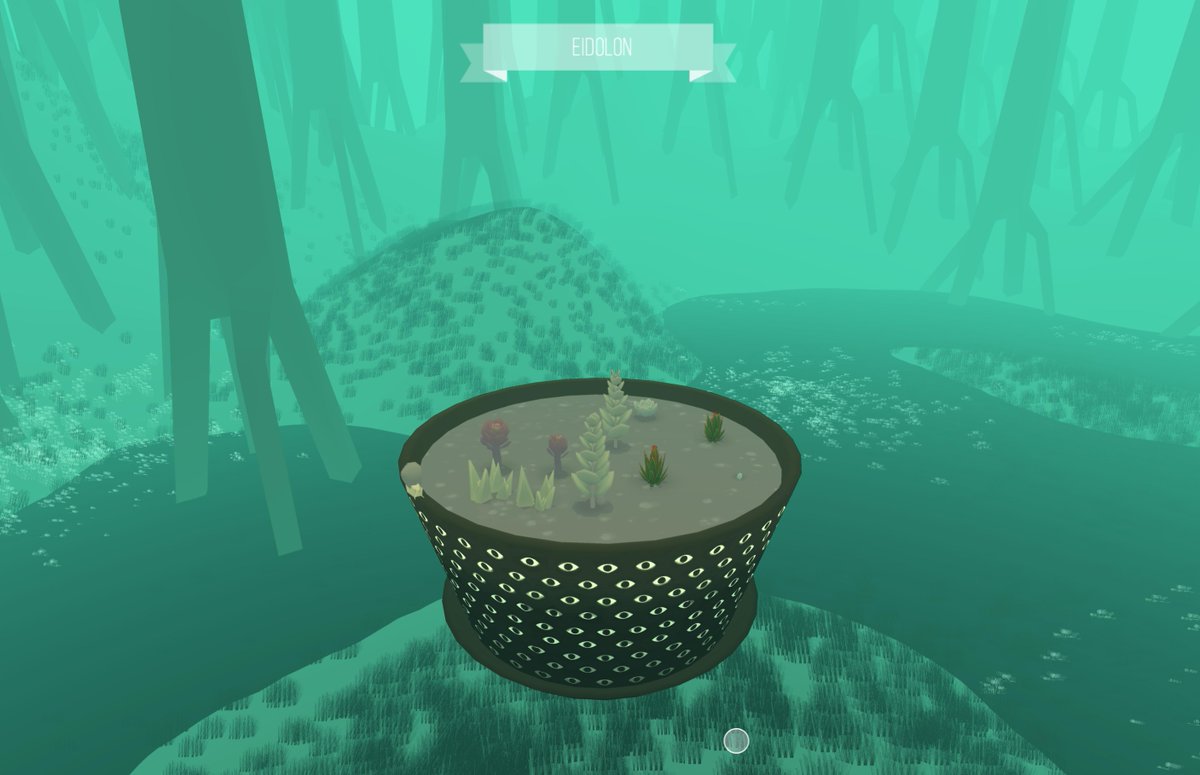 What's this, now? IWG has gotten plenty of praise on this website for Eidolon, so firstly seeing a pot named after it was exciting. I can't believe that the influence of Eidolon got put into the next great game as much as to be the easily changeable name of one of the pots...!
...uh, and the background is the magical-water-place...
Overall, Viridi looks awesome, is awesome, and is going to continue to be awesome straight on through the release date. I suggest keeping an eye on its
Steam page on the day of
, and following
Ice Water Games on Twitter
for more updates.
In the meantime, while we wait, maybe you could be a huge help to this website by taking the reader survey. I'd appreciate your feedback!