Oh, look, another post with a disclaimer at the beginning! Let's get this one over with:
Over the past several weeks, I've assisted in beta testing Viridi. That said, I am not being held responsible for providing certain types of opinions, nor am I being endorsed by anyone for this review. All opinions are mine and well-watered like my flowerpots.
It's here! After a long stretch of work, Viridi by Ice Water Games (who produced Eidolon and the Absence of Is as well as
agreed to participate in an interview available on this site
)
is finally available for public enjoyment on Steam for zero dollars and zero cents
. That's right - it's free. And I'll spoil a little bit of the rest of this: It's very possible to play without spending a cent at all.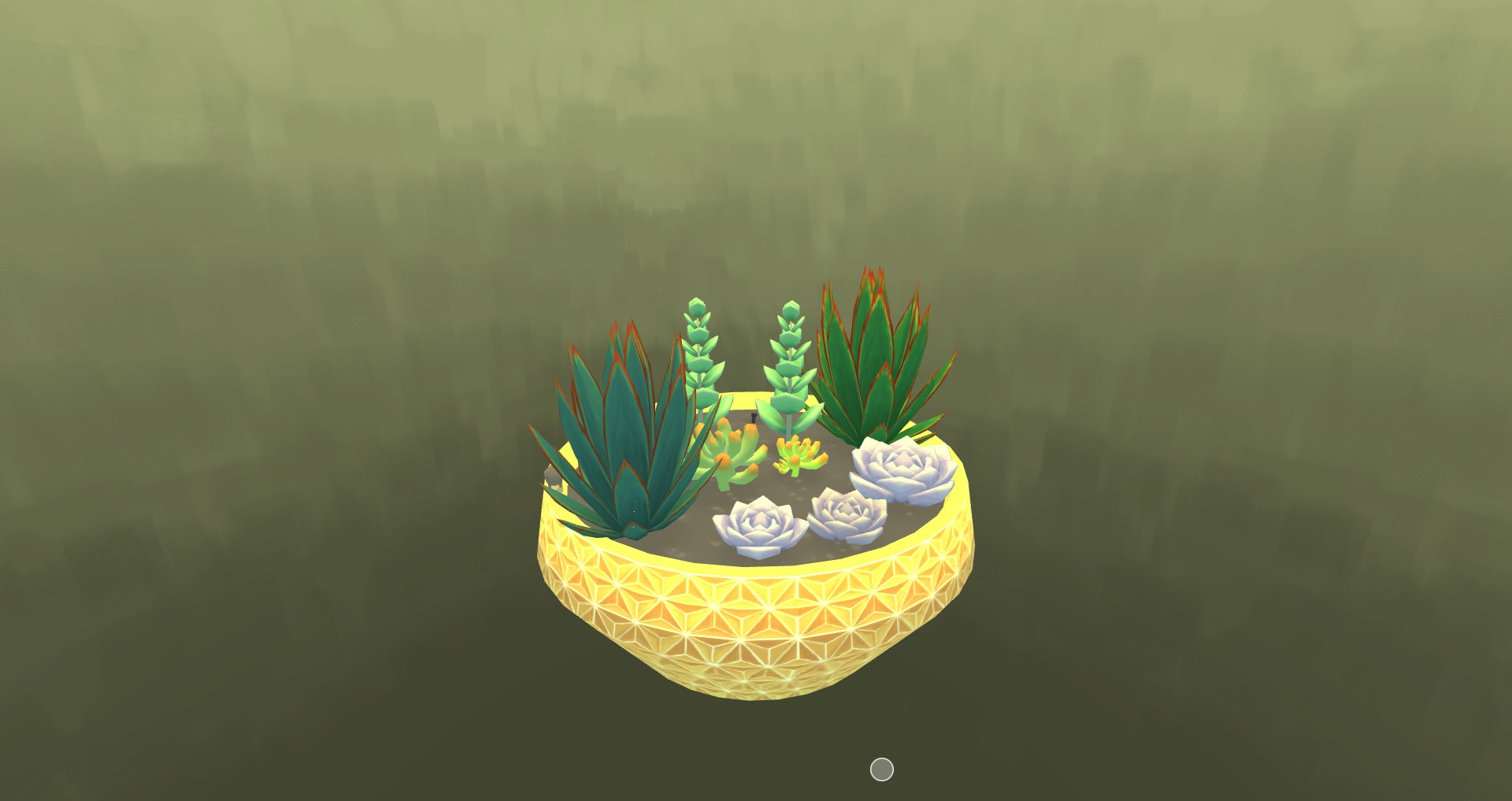 What is Viridi? Well, if you haven't read the first three posts I've done pertaining to it, I'll give you the basics: Viridi is a zen potted plant game, and that description is pretty straightforward. Given a pot of the player's choosing with a medley of seeds (again to the player's choosing based on a few sets of starters), the player is left to nurture and watch the seedlings grow into vibrant plants. Even in a minimalist art style, the detail of the plants is high and each specific plant is categorized by its scientific name and easily distinguishable from others.
Disclaimer: "Agave Blue Glow" doesn't glow blue. Or at all.
To top it off, Viridi is accompanied by another great soundtrack by Michael Bell, who as well composed for Eidolon and The Absence of Is. Of the three soundtrack albums, Viridi is my absolute favorite, each short piece perfect for the atmosphere of the game. I like many have spent time with Viridi running in the background while I do other work, listening to the music and clicking back to my pot every so often. Plants grow slowly, so it will often be a day's wait before I log back on to see some growth. Some plants even flower when at their maximum size potentials for a certain amount of time.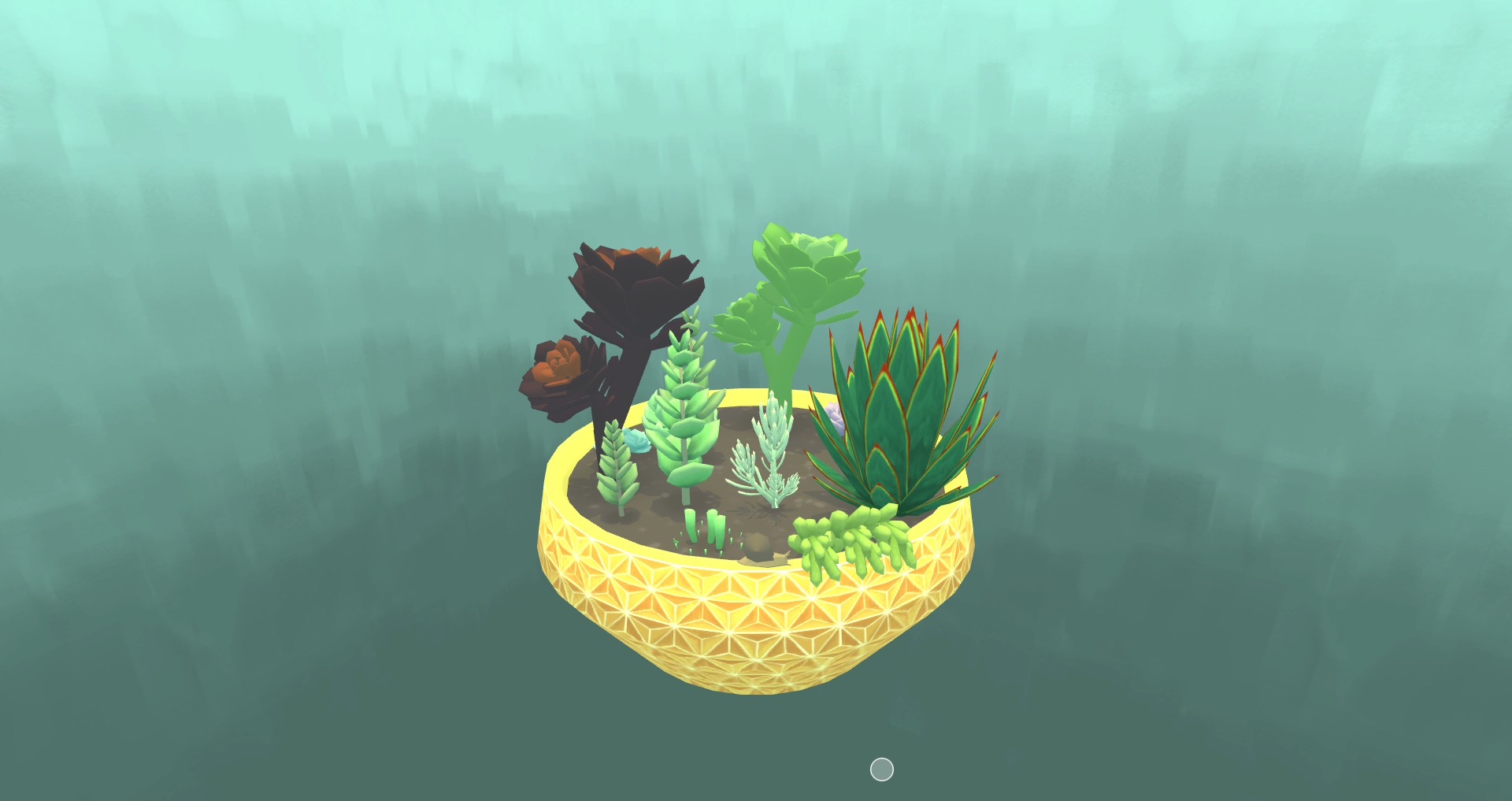 Personally, this is a great game. I enjoy the zen moments I give myself in the morning and evening with Viridi, tending to my pots and letting the music soothe me. I really like what I have going right now, and I don't see a reason why I wouldn't have gotten this if I hadn't gotten it early. However, some people beg to differ about Viridi. Here's what some people have said in criticism of the game, according to IWG's recent Tweet:
Buying new seedlings costs money. OK, first of all, it's completely hassle-free to play the game without making a single purchase. Nurture and nourish your plants and move them around. Watch them grow and enjoy them. Redeem your weekly free seedling to watch something else grow. It's that simple. If you want to get a certain seedling, then seeds cost a few Steam Trading Cards' worth.
The potted plant is boring. It's a potted plant. If it was equipped with laser squirrels and exploding snails, then it would have been marketed as something other than zen. If you want to have some action, buy Eidolon and get chased by a bear for a little while.
And, I quote from the response to the first Tweet: "I deleted all of my plants and now they're deleted". *GLaDOS clapping*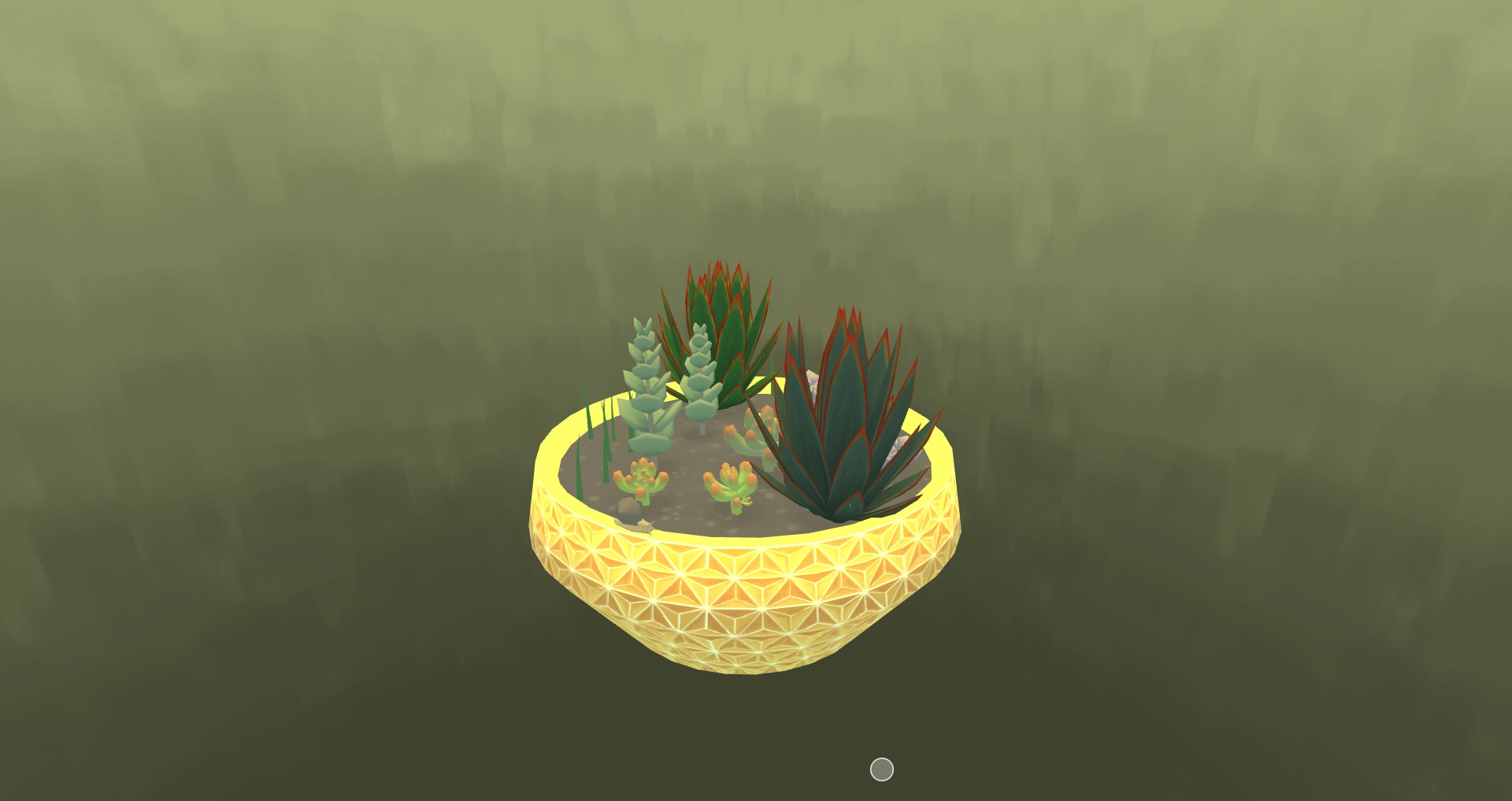 Ice Water Games has done a fantastic job of providing a well-suited zen game/app that will serve the purpose of improving the atmosphere for hundreds of hours of play time to come. Take it from me that it's worth the ten-or-so minutes every few days watering and even from that can one get the effect.
Go forth and green your thumbs.
TLDR 9.9/10 (here's looking at you, non-glowing liar plant)