A few weeks ago, I had the opportunity to sit down with Ice Water Games. In the company of Kevin Maxon, Zoe Vartanian, and Isa Hutchinson. With them, I got to hear about not only
Eidolon
and
The Absence of Is
, their released games, but as well about their upcoming project,
Viridi
, and possibly something else.
It's a huge honor to interview developers - and even more so, it was so exciting to hear more about games that I either have played and loved, or those that I'm excited for. Enjoy this in-depth interview with Ice Water Games!
EIDOLON EVERLASTING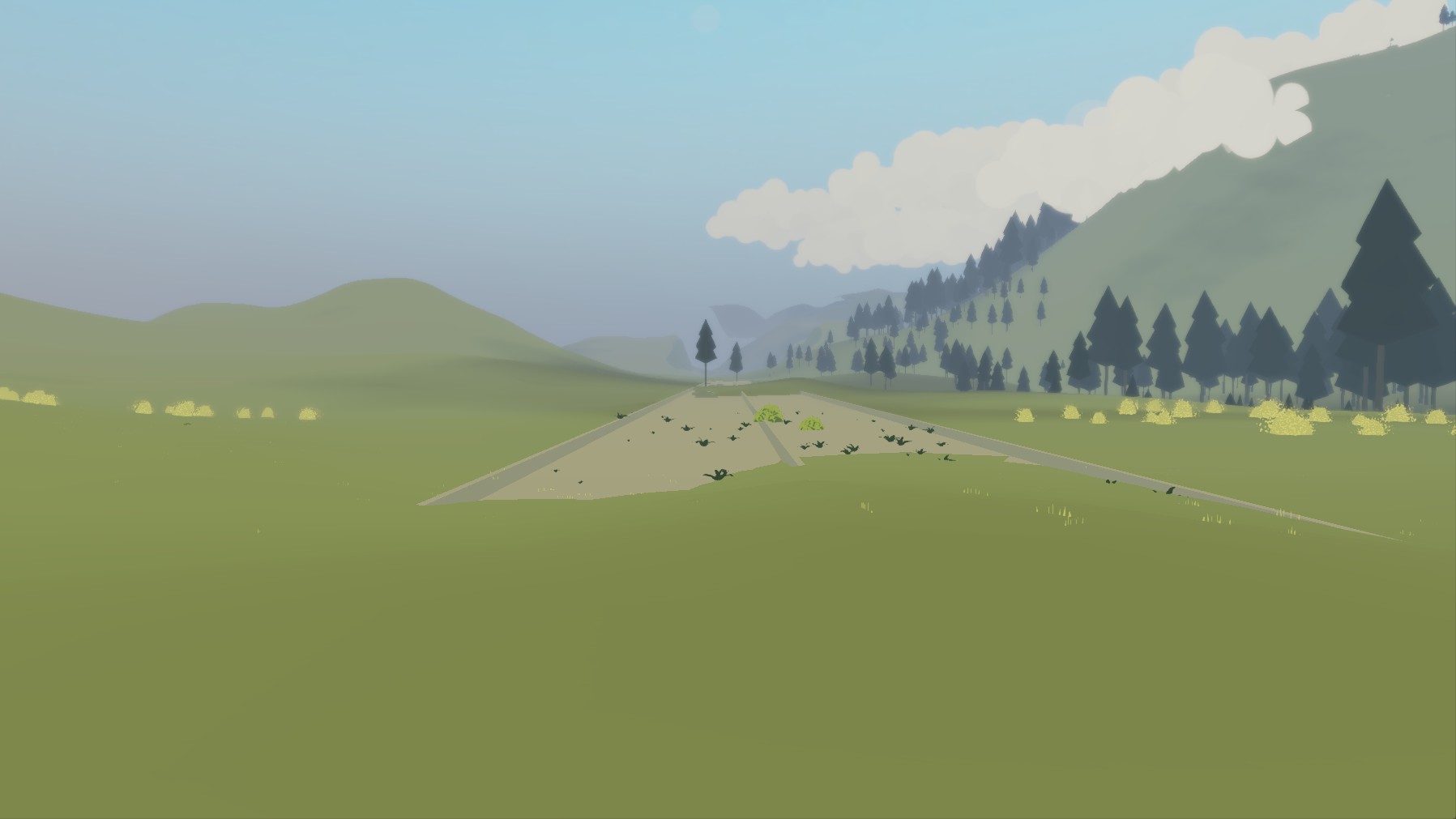 From Eidolon
One of the things that fascinated me most about
Eidolon
was how local it was. Of course, coming from a person who lives in the same area as the game, and seeing that
Eidolon
was written by Washingtonians like myself, the fact that things were going to be local is something that at least I'd consider as a clever option to grab. "A lot of
Eidolon
was set up and based on what made the most sense for us," Kevin Maxon, the founder of Ice Water Games and lead of Eidolon, said, "I wanted it to have a lot of real-world grounding, kind of, and I figured it would be the strongest if it was in a place that the writers all knew fairly well...When we were writing histories we split it up [so that] people who lived in certain areas in the state wrote more about those areas of the state."
Both he and Zoe Vartanian, who assisted in the design and lots of the UI for
Eidolon
, agreed that the flora and fauna, as well as the general mood of the state - Washington being foggy and cloudy a good deal of the time - being suitable for the mood
Eidolon
was to portray. Besides the mood, however, one of the just as enthralling things in the game was the landscaping and accuracy of the cities and natural formations in the game. Kevin reflected on this: "We decided if we put things in at the real scale, the amount of time it would take someone to walk somewhere is obscene amount of time anyone would spend with a video game, and getting the document density up is ridiculous. Then we decided we could scale it in, scale the heights up so effectively everything's in the right places but tighter as you're walking around it. That also doesn't give a sense of what the actual shape of things is." He went on to explain that many cities or parts of cities are not present in the game simply due to concerns with size and the needs for accuracy versus efficiency.
When asked about working with both survival and narrative elements, Kevin shared his process on tackling these during
Eidolon's
production. "When we started out," he explained, "I was way more interested in it being like a hardcore survival game. I thought that was really core to what it was for some reason. ...For some reason, I thought that [
Eidolon
] would need a structure of hardcore gameplay to survive and I just realized as we were going through and building everything, it just became more and more obvious that we didn't actually ever want the player to experience...a feeling of struggling to get through something.... I just sort of realized that the survival didn't actually fit in with what we really wanted the game to be, so we just sort of toned it way back."
(Click here to buy Eidolon from Ice Water Games!)
THE ABSENCE OF IS: A GAME IN A MONTH
"
Absence
was made with a game jam called Antholojam which was put together by Zoe Quinn and Alex Lifschitz. It's a curated group of game developers, all making things on one theme, which was golden age sci-fi, in the course of a month. The time limit was really heavily restricted, which is why it was a month [to make]," said Kevin. The
Absence
of Is, a short game produced after
Eidolon
, was indeed produced in under a month. Zoe commented on the fact that having some background story for the game having been coincidentally produced in a NaNoWriMo event before the Antholojam by one of their writers, Jeff, definitely helped.
Isa Hutchinson followed this up: "It actually helped a lot, since we had an idea, like Zoe said, but in terms of character development or key scenes, or character story art, we didn't know at all." He then reflected on the one-month time restraint. "...There were a couple things about Antholojam that made it easier for us and maybe difficult for the other teams. Zoe was saying this was a forty hour a week job for us, because none of us were working...We were able to commit forty hours between the three of us, and then we had two other people doing music and writing, which the writing was already done. In addition to that, the game was only supposed to be an hour maximum in length. All those things combined to make it not as strenuous as it could have been in terms of our projects."
(Click here to buy The Absence of Is from Ice Water Games!)
"THERE IS AN ALOE VERA IN MY POCKET."
From Ice Water Games' Twitter
A few months back, I wrote a short piece on how excited I am for
Viridi,
Ice Water Games' upcoming game for both PC/Mac and mobile. When I asked them about a possible release timeframe, they noted that they are hoping for a summer release, but that quality is the first priority. "We keep making stuff," Zoe said, "And then going, "Well, we could make it so much better if we did all these other things".'
"People who were more fixated on the visuals and nature side of
Eidolon
," Kevin said when I asked about the audience they hoped
Viridi
would attract, "Really latch onto
Viridi
and are in love with it, and people who were more focused on the narrative, exploration stuff in
Eidolon
are like, 'What is this?'"
"There's no narrative, no story," Zoe continued, "You open it up and have these plants and you're proud of these plants and you grow them and you unlock other ones, and it sort of rewards you with little, peaceful, garden-like beauty." The process of leveling up as a i-gardener and being rewarded with new plants to grow is something that I perceive as new and innovative - how often do you get to say there's an Aloe Vera in your pocket? Okay, that was kind of cheap of me... "Our trends have been sort of slow, meditative, and a really strong visual style," Zoe reflected on Ice Water Games' creations, "So hopefully our games will be like that. Little beautiful experiences that people like."
Zoe was eager to continue on the process of creating
Viridi
. I'd noticed scientific terms on Twitter in reference to the succulents and asked about the level of precision going into what players would be growing. "I kind of tried to get really in-depth of the different kinds of succulents and the different names," she explained, "I wanted them to be really close to what life looked like....We have twenty-two plants right now: short ones, medium ones, and tall ones to sort of make a pot that looks cohesive and layered."
"The player will see their scientific name," Kevin finished, "So everything is referred to by its scientific name except for plants that are weird hybrids that don't have scientific names like agave 'blue glow' which just has a nickname."
From Ice Water Games' Twitter
"Aesthetically," Isa said about the user interface and platform options, "I think it does fit really well on Macs and on OS X in general, but I think it works nicely on mobile for a couple reasons. In particular, the way mobile works compared to PCs: A lot of people, when they use their PC, just have one program running and that's what their attention is on, and they have multiple things going but it's just one holding their attention. Mobile allows you to have stuff in the background that you know is there and you can pick up whenever you want. For
Viridi
, I feel like you can pull up the app when you want. Mess around with your plants, enjoy the aesthetics of it, and put it away, and it's always sort of there." This being Ice Water Games' first mobile game,
Viridi
would have to be made to be equally accessible for all types of users, and
Viridi
is a perfect game for both kinds of usage.
"It's definitely different," Kevin said. "It works through both experiences."
I then broke face and admitted that I wanted to know what they were working on at this time. "We actually changed how we're going to treat dying," Zoe brought up, "I guess it's sort of a new and exciting thing that we haven't really talked about.... I think within the last few days we decided to actually make it more on you to keep your plants alive. If they want the plant to stick around, just let them keep it and if they can keep up with watering. We just made a watering system where your plant can be parched, or thirsty, or sated, which is good, or overwatered and waterlogged because a lot of people kill their succulents by overwatering them."
"So every time you come back to your pot," Kevin continued, "You have something to check up on like how are all your plants doing; Maybe this one needs a spritz, maybe in two days this one will need a spritz."
"We're working on trying to build a better connection between individual plants and your focus on caring for these things," Isa concluded.
Something New? The Latest from Isa Hutchinson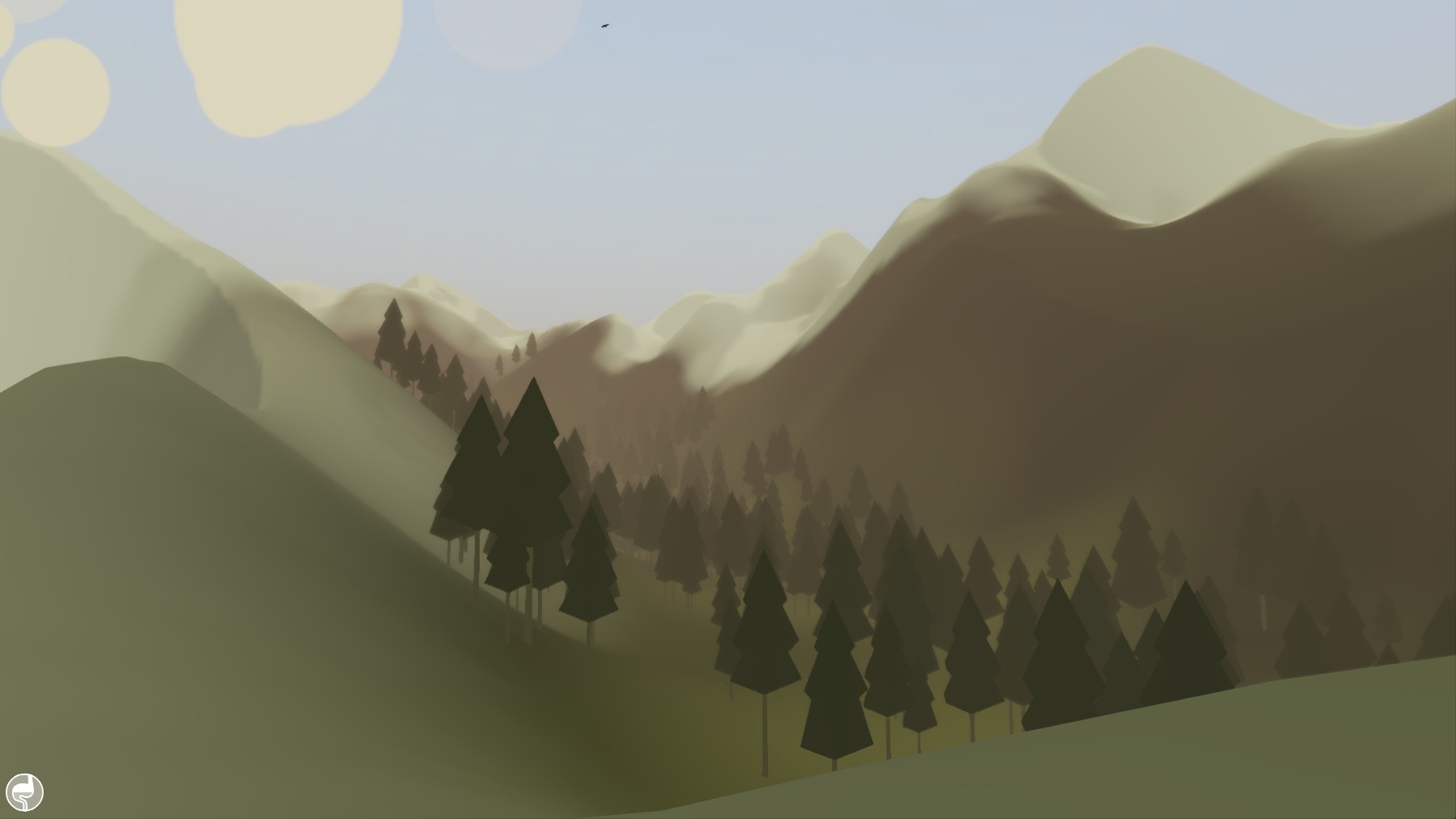 From Eidolon
Earlier in the chat, Kevin mentioned that Isa had information on a project of his own. He has graciously allowed me to use the information that I'd learned of from the interview in this post:
"The idea is it's in a very near future, set in the Middle East, and it's a future in which there emerges this grey market of information on anything...it could be someone's marriage status, someone's sexual orientation, someone's history, anything. You are just sort of placed in this environment that has…it's just this world, it's just a random city in the Middle East. Pseudo-Dubai. Your job is to explore essentially the ramifications of the system, and as you do this, you collect secrets and you start to understand things about how the system works and people who are close to you, and you also sort of put yourself out there in terms of tangling your life within the system and becoming reliant on it. ...What I'm thinking is that you exist in this city and you are trading for information, working within the system and there's just going to be a massive amount of information reflective of a vibrant city and all this information that you know exists but is not being kept from you; They're secrets about people's lives. I want to get this feeling of a vibrancy of a city and how this trade is inserted itself in every single corner of everyone's lives.
Just this incredibly powerful system that's out of your control, and you can try to take advantage of it but ultimately it's going to take advantage of you. It's like this machine that's moving without you."
(I'm
very
excited to see what comes of this idea!)
---
I'd like to extend a gigantic thank-you to Misty Jackson, who typed up the ENTIRE interview transcript while I was busy working on various other projects and playing games for review. It's thanks to readers and volunteers like her that I can put out great posts like this.
(Much thanks also goes to the fellow at the café who gave up his table, expecting one other person, to give the four of us room to sit. Also to the wonderful baristas who never fail at making an awesome orange mocha.)
Lastly, I'd also like to once again thank Kevin, Zoe, and Isa for taking time out of their day to come and meet up with me in town; This being my first live interview, it was a huge learning experience for me and I am so fortunate to have spent such a good time with people like them.
Of course, there was lots more to this interview that didn't make it into the framework of the post. Seeing that this post was already massive - nearly three times the normal posting amount - I have compiled another page featuring even more from Kevin, Zoe, and Isa! There's more on the production of Eidolon and changes made along the way, as well as more insight on the most recent developments within Viridi! It's really good stuff - click this paragraph to check it out.